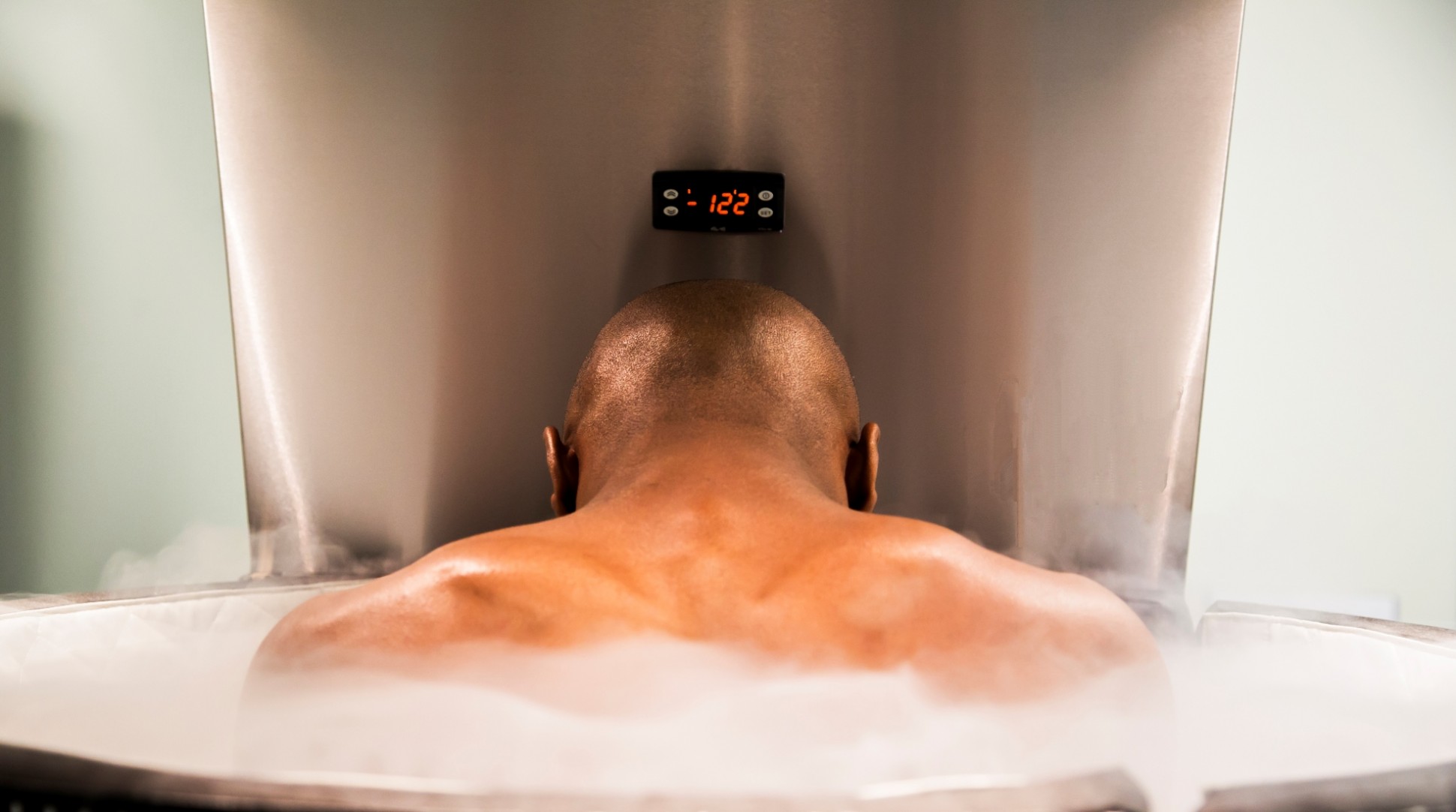 29 Jun

Celebrities and Cryotherapy

Hey Halo Fam!

Have you heard some of your favorite celebs talking about how they stay in shape? What is their skin health secret? How are the best athletes in the world recovering in between flights from game to game every day?  Nowadays, we are all pretty in tune with what our favorite celebrities and athletes are doing, we follow their every move on social media, TMZ, and ESPN.  We have seen Leron James using Cryotherapy, Demi Moore getting a Cryofacial, and Tony Robbins talking about how it is his favorite new technology.  Now its time to ask ourselves, "Is it time I give this a try?" And the answer is yes!

I want to share a few of my favorite clips of some of our celebrity cryo fans using the services that Halo Cryotherapy offers you.  Often times we think that some of the things they do are not available to average Jills & Joes like us, but that is no longer the case!
Tony Robbins- Huge advocate of daily cryotherapy! He starts everyday with it, and also had machines installed into his mother and mother-in-law's homes to help with arthritis.  He has said that a Cryosauna is his favorite piece of technology.
2. LeBron James- The King, League MVP, NBA Champ, and Nike world basketball Icon.  He uses cryotherapy for recovery during the grueling NBA season. Due to the schedule that NBA teams endure with constant travel, practices on game days, back to back games, many franchises are putting cryotherapy machines into their own training facilities to help their players recover and to prevent injury.
3. Demi Moore- Known for her flawless skin, as the video below states, Demi uses Cryotherapy and Cryofacials to help keep her skin young and healthy without worrying about painful and costly chemical peels or lasers.
These are just examples of celebrities doing what our clients are doing right here in Minneapolis.  Myself, as well as the rest of our team at Halo use Cryotherapy 4-5 times a week.  We all stay active, enjoy exercising and living a healthy lifestyle.  We are not celebrities, and I know I never will be! I also know that each of us benefits from Cryotherapy in different ways.  One of our team members gets relief from muscle soreness and lower back tightness, I get improved quality of sleep, less muscle soreness, and increased energy and mood.  We believe it can help too, whether you suffer from arthritis (this is what Cryo was created for), or are trying to get back into exercising and soreness is holding you back.  Come in and try it.
This week @ Halo-
4th of July Holiday hours-  Monday July 3rd- 10am-4pm & Closed Tuesday  July 4th!!
Orange Theory Fitness- Uptown & Edina are wrapping up their "Fit 4 The 4th" 40 day challenge! Stay tuned for results from Jack @ Halo and his challenge!
New Halo Membership options NOW AVAILABLE! Call us or stop in to learn more!