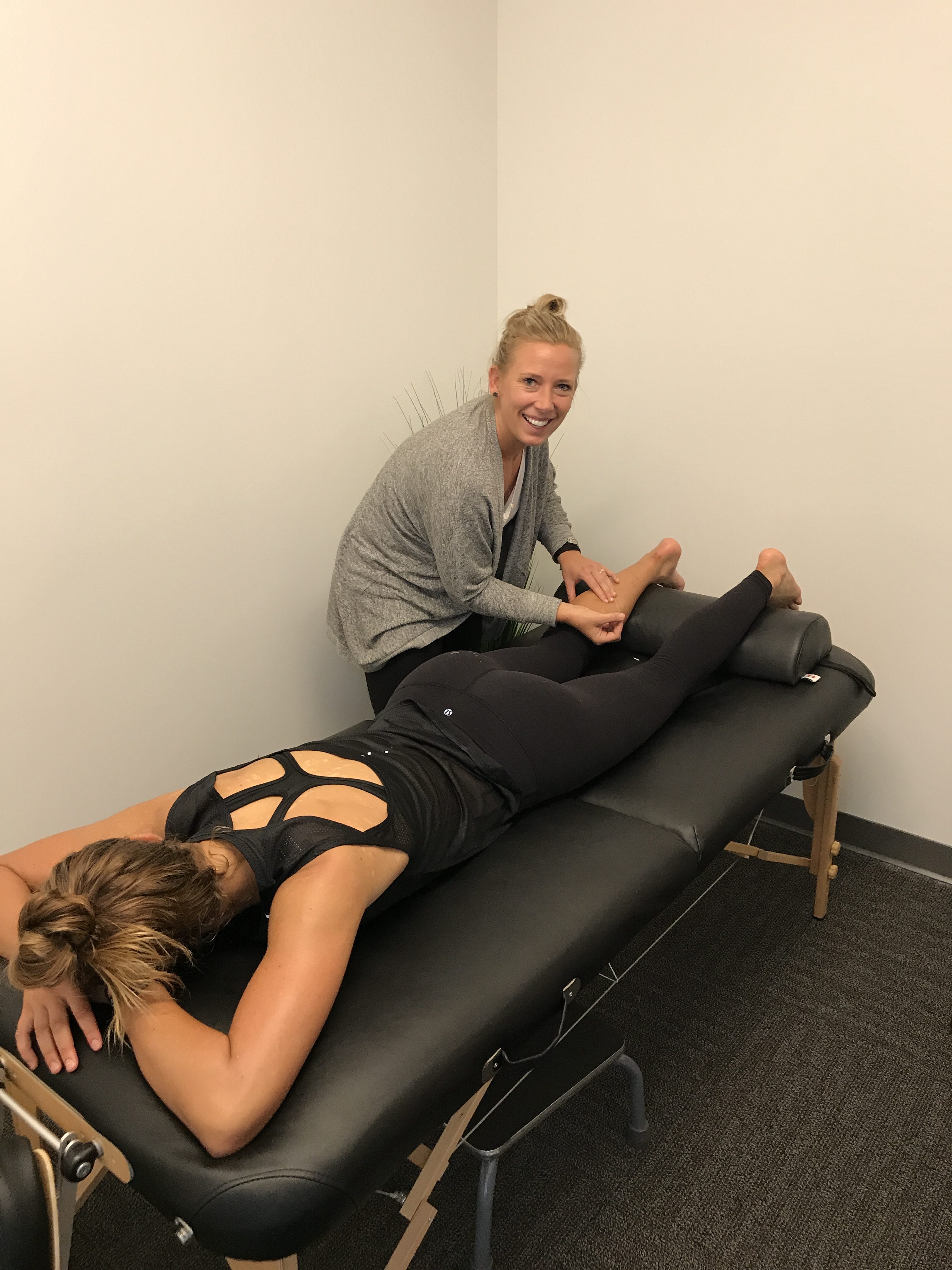 26 Aug

Dry Needling? Yes, Please! Reneu Sport + Health has you covered!
Fellow Cryo and wellness people,
I have to share my recent experience with dry needling with you all! First off, let me tell you that I was skeptical/nervous/terrified of what it was with the word "needle" involved.  I usually just fight through discomfort, or wait until the pain goes away to train again.  I have had limited experience with physical therapy, massage, and had never tried dry needling.
Over the summer I have been training in a variety of ways; running, yoga, Load & Carry, HIIT, Arc,  & old man slow-pitch softball.  As the summer wears on, I have started to have some significant pain in my left Achilles which has caused some compensation and pain into my right calf as well.  It only rears its ugly head when I try to explode or run sprints, but it makes exercise nearly impossible.  After I train and fight through the pain, I pay for it while hobbling around with sore lower legs for a few days or longer.
Our second Halo Cryotherapy location in Minnetonka is teamed with some extremely awesome partners in TIGERFIT, and Reneu Sport + Health.  Dr. Natalie Miller is amazing.  She has worked on all types of athletes, non-athletes, as well as chronic pain clients.  I mentioned my Achilles discomfort to her after training, and she told me about dry needling and I booked an appointment. Dry Needling involves inserting a small, thin needle into tight and restricted muscles.  The target in the trigger point of the muscle, and can reduce pain, increase mobility & increase function.
The experience was so great.  Dr. Natalie did a great job of talking me through what was going to happen, as well as what was happening throughout the process.  As she asked me where my tenderness was and explained how it originated in my calf, she located the trigger point she was targeting.  I am not a fan of needles, but this was so awesome.  As she inserted the needle into the muscle, it was a strange/tingly/satisfactory feeling that caused a spasm of sorts in my foot and toe.  As she took the needle out, I felt the most incredible release in my foot, Achilles, and calf muscle.  I have never done any type of treatment that felt like that, where I felt an immediate release of tension and discomfort.
Dr. Natalie told me that it would be tender and sore. She was right.  The spots (she needled 2 spots in my calf) were tender for the rest of the day for the most part.  I used a foam roller to work out some of the soreness, and actually took a class at TIGERFIT at 6 pm.  I wouldn't believe it myself, but I felt no pain during or after class in the area that had been bothering me all summer. I was walking through Target on my way home, and was amazed at the way my lower legs felt.  I had exercised twice today and wasn't feeling any discomfort.
What happens during the dry needling process that creates this response? I will link Reneu's website here, as well as a direct link to the Q&A on Dry Needling here.  Dr. Natalie explains it much better than I do, so I wanted to share my experience with you rather than the scientific lingo that is not my strength when it comes to this treatment.  Check it out, it is worth it.  Tell her Jack from Halo Cryotherapy sent you, and she will do a complimentary injury screening and assessment.
Minnetonka Location NOW OPEN!
You have to come check out the energy we have here! We partnered with TIGERFIT and Reneu Sport + Health and the classes and services we all offer at this one stop shop are everything you need to get your body feeling amazing, pain free, and healthy!
You can now schedule your cryotherapy appointments on the mindbody app at the new location, so add it to your favorites and get in here! take a FIT class, get some cryo, and follow it up with a massage or dry needling!