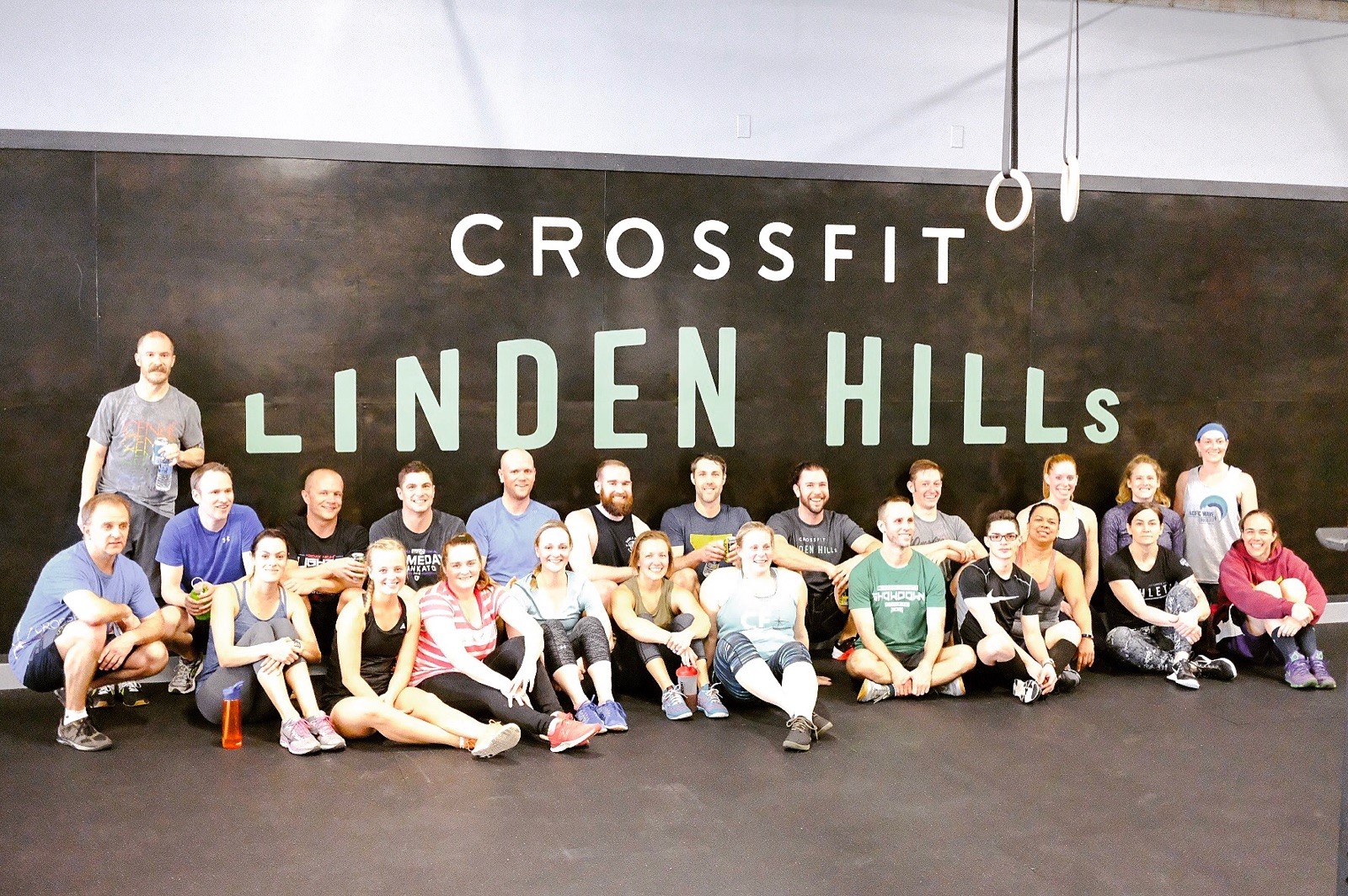 25 May

CrossFit Linden Hills and Halo Cryotherapy

Hey Halo & CrossFit friends!

The summer is coming! And thank goodness, we need it! Running and exercising/playing outside season in Minnesota is short but sweet.  We are so excited about some of the great events and openings happening around us this summer, and this past weekend we were able to be a part of a great one at CrossFit Linden Hills!

CrossFit Linden Hills recently opened in our great neighborhood, and Halo was able to celebrate their Grand Opening with them and so many friends and family members.  The Linden Hills team are a great bunch of people, who also operate CrossFit Nordeast in Minneapolis.  They bring a great atmosphere of experience, inclusion, and motivation to the area to help people of all skill levels improve their health and wellness by leading one hour classes with instruction and education to help make sure you are getting the most out of each exercise in a safe and productive way. 

On May 20th, Halo was lucky enough to be invited to join the Grand Opening festivities and do some localized cryotherapy sessions on the crossfitters and anyone there to help alleviate acute pain and help reduce inflammation.  It was a great time! We loved the energy that was in the new space, and it was our pleasure to introduce cryotherapy to so many new people in our community. 

Localized Cryotherapy is a very useful tool in reducing inflammation, swelling, and acute pain in smaller areas of the body.  We see lots of clients with ankle injuries, lower back pain, shoulder & neck pain or tension, and so much more.  These sessions take anywhere from 5-10 minutes, and can significantly reduce pain and swelling.  It was great to see the relief on the faces of the people at the event with CrossFit Linden Hills.

If you are new to CrossFit, or are looking to try something new and challenging, give Logan over at CrossFit Linden hills a call or take a look at the class schedule I have attached here. 

Keep an eye out for new extended hours coming in early June at Halo! We can't wait to offer more convenient times for you all to come in and get your Cryotherapy with us!  Also, follow us on Facebook and Instagram for COOL contests and promotions for chances to win prized and discounts!