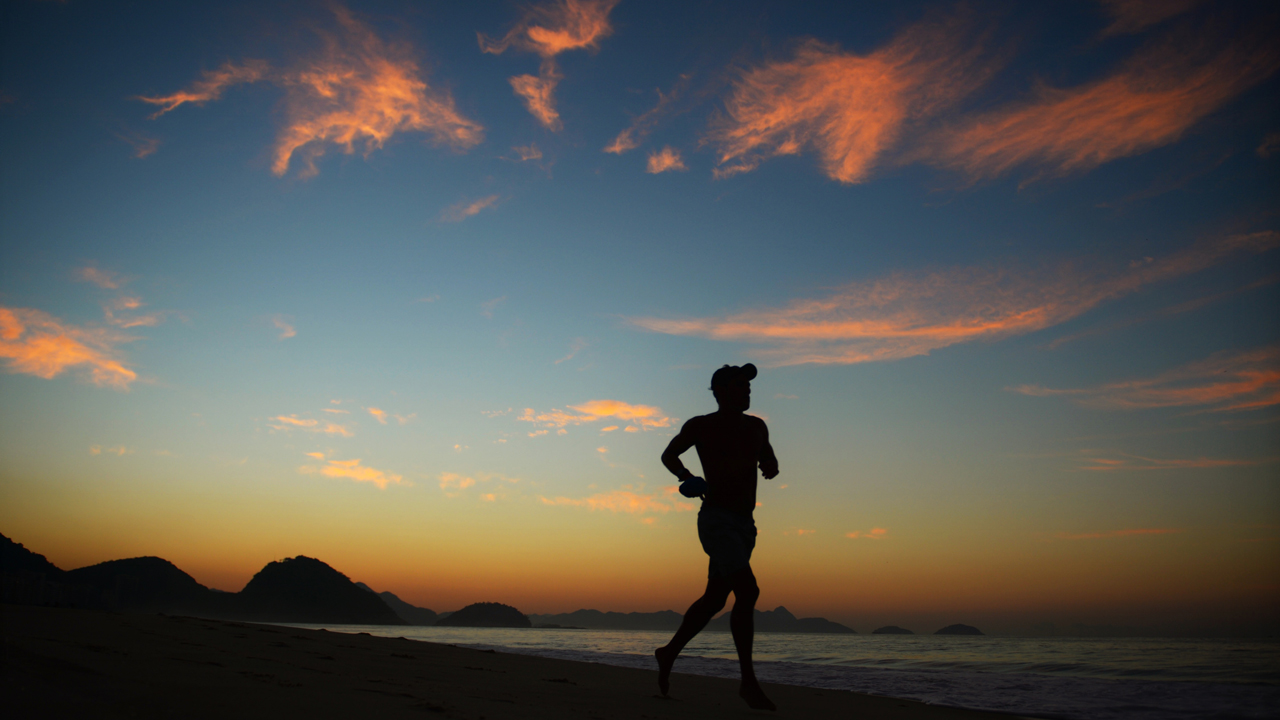 25 Jun

Have You Ever Trained for a Marathon?

Hello Cryo Crew!

Have you trained for a race or competition recently?  How did you do it? Follow a strict training schedule and nutrition plan? Did you do wing it? What worked and what didn't?  As a novice runner myself, I have trained for two full marathons, 3 half marathons, and a bunch of random 5k's and 10k's.  The one constant that I have found through my training has been that I get out what I put in.  Regardless of the distance I was training for, the more consistent and committed I was the better my race turned out.  I also learned that recovery and injury prevention was key to my success and enjoyment of the race and process.

From the beginning, I was never a distance runner.  I was a football player with an endless motor.  I could ease through the conditioning drills, and when the game is basically made up of 4 second bursts with 30 seconds to recovery it was much different than steady sustained running for hours at a time.  I never ran longer than the mile in track, and would have avoided that if I could.

When I graduated High school and was finished with organized sports, my fitness levels took a dive.  I lived a pretty sedentary lifestyle fueled by cheap beer, beef jerky, and ramen noodles for a number of years and it didn't help my conditioning or body comp.  I took a hard look at what I was doing, and decided to make some serious changes.  To be fully transparent in setting up how I came into this, I had to make some lifestyle changes.  I had to seek help for substance abuse, primarily alcohol, and I had to find out who and what I wanted to be.  Sounds like a sad sob story, but don't get me wrong.  There is nothing sad about it.  It was the best thing I ever did, and it truly is a happy story.

When I stopped drinking, that was only part of it.  I spent a lot of time and energy drinking, thinking about drinking, and planning my next drink.  That's a LOT of time and energy.  When it stopped, that time dragged on.  That's when I found running.  If I was bored, I went for a quick run.  If I wanted to drink, I went for a run.  I used running as my meditation, it was my release, it made me feel good.  I loved it.  I would go about 2 miles as fast as I could, blast some awesome music and get out of my head.  Never in my mind did I imagine running longer distances, especially for 4 hours!

So, how did it start?  A friend of mine asked me to take his bib for a 10 mile race, and at that point I had only done 2-3 miles at a time.  So the training started.  I slowly built up one mile at a time, and had hiccups as it went with my gait, heel strikes, nutrition, and I learned a lot!

Long story short, this will be my third marathon.  My first one was the Chicago Marathon in 2013, and 2nd was LA in 2015.  Two very different races, and my training was very different as well.  I am excited about the process, its a grind, its hard, it tests every bit of you.  I am going to be blogging about my process over the summer leading up to October 7th.
Training Routine
I follow a very simple intermediate training program for 16 weeks leading up to my race.  It lays out a daily plan to follow, and I will attach a link here to show you how I schedule out my weekly runs.  One thing I have learned from past training is the importance of cross training as well as hill sprints.  It isn't all about just running long distances to train for a marathon, it is about training your body to handle stresses of all types.  The hill sprints have been a difference maker for me, and helps develop strength in my posterior chain.
It is currently week 2 of my 16 weeks, and today was my cross training day.  I went to F45 for a class that was awesome.  45 minutes, 9 stations for 40 seconds on and 20 seconds off.  It was a great full body workout that involved cardio bursts, and great upper body and core work that I wouldn't get from running alone.
I have had some struggles during my runs with my right ankle/lower leg.  It has a tendency to collapse slightly inward as I fatigue, causing some discomfort and aching after regular running.  I have been treating it with our cryotherapy of course, localized and whole body, as well as working with Dr. Natalie Miller from Reneu Sport + Health on soft tissue issues and taping for support.  She has also helped me with my gait to reduce injury risk.  That combination of treatments and recovery has helped me thus far, and I will continue throughout the training process.
I also have had to tweek my diet/nutrition to help me feel less heavy or sluggish during my runs, as well as eat cleaner post workout.  My nutrition definitely has room for improvement, which is a large piece of this puzzle to get me feeling my best and performing to the level I want.  I have always been a peanut butter sandwich guy, a LOT of PB sammies.  My pre-race meal has always been peanut butter toast, and I have tried to tweak that a bit as well.  I enjoy the process.  Trying different things, seeing what works and what doesn't, and learning as I go.  It is a lot of fun to talk with other runners about what they do as well.  I will try to update my process as the summer goes on.  It is running season in the Twin Cities, if you see me out there with my Halo Cryotherapy shirt or headband give me a wave or high five!  Lets enjoy it together!
Halo Updates
Keep an eye out for our July monthly promos coming out soon!  You have a few more days to take advantage of our June Localized Cryo deals, so call us and set up an appointment or stop in to see us.
Having a party?  Own a gym?  Keep us in mind for your events!  We can come to you with our Cryofacials and localized cryo treatments!  Call our office and ask for Jack for more details.