10 Oct

TIGERFIT Grand Opening Event with Halo Cryotherapy, Reneu Sport + Health & Syndicate.Yoga

Hello Again Halo Fam,

We have so many exciting things going on at Halo Cryotherapy this month! We are fully operational and seeing so many new faces in our cryosauna at Tigerfit in Minnetonka, and just had a big party and Grand Opening to celebrate.  The WCCO News team was here for a pair of live spots on 'WCCO This Morning' and featured our Halo Cryotherapy services, as well as the Tigerfit team, Dr. Natalie with Reneu Sport + Health, and Syndicate.Yoga.

We are so proud to be a part of this exciting new concept studio, and wanted to share the news clips with you so that you could see it.

We had an awesome turnout for the happy hour, but it was an exciting day from start to finish with full classes, raffle prizes, cryotherapy deals & Dry Needling deals as well.  It was great to see so many new faces coming in to see our new space, and even better that they enjoy it as much as we do!
More Exciting things coming!
More High School athlete rates coming – Call us and ask Jack for details!
Membership options for all levels of Cryo fans, include Cryofacials also! 4 per month- 8 per month- Unlimited
Keep an eye out for exciting Instagram & Facebook contests- Follow @halocryo on Instagram for your chance to win!
Call us to reserve group Cryotherapy times- We can accommodate large groups or teams quickly with two cryosaunas!
Do you have recurring injuries? Are you struggling with pain during your training?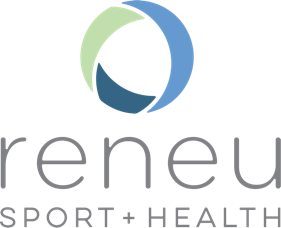 We are so excited to work with Dr. Natalie Miller of Reneu Sport + Health, and so many of our clients are seeing her for physical therapy, sports massage, and Dry needling.  Her services paired with Cryotherapy truly maximize your recovery to make sure you can train pain free, and get the results you deserve for working so hard! Call us at Halo to inquire, or Natalie directly at 612-562-8133.  She truly is the BEST!
Stay tuned next week for some fun info about our new Yoga partners, Syndicate.Yoga at Tigerfit.